Davis Family Farmhouse – Thermography for Heat Loss
Before embarking on a major refurbishment project knowing where the largest areas of heat loss are, is key to improving your homes' thermal performance. But what if you've had the refurbishment done and the house is still cold?
This is what happened to one client of Environmental Strategies Ltd, who commissioned a thermal survey to help them work out how the heat was still escaping from their newly renovated home. "We just couldn't get the house warm enough, however high we had the heating on, it was still cold," said Mr Davis.
Taken in a matter of second each thermal image provides instant visual feedback on where heat is being lost from a building.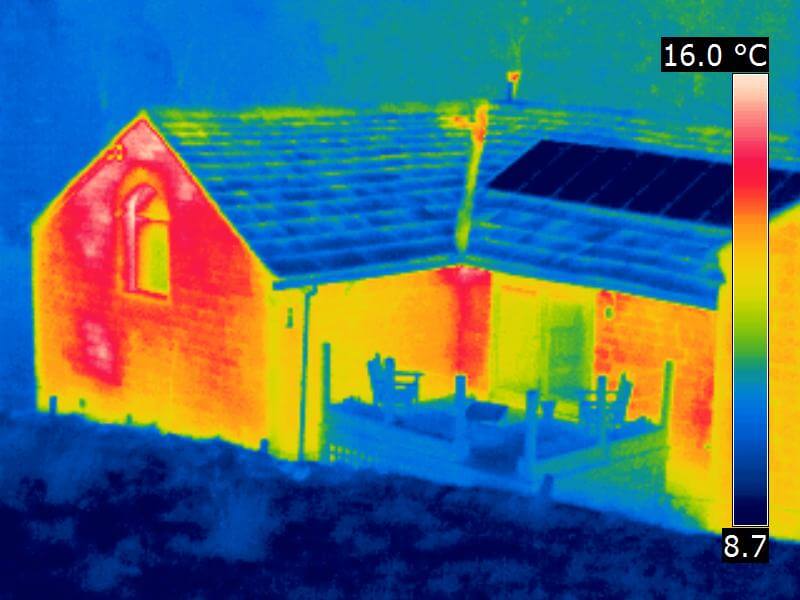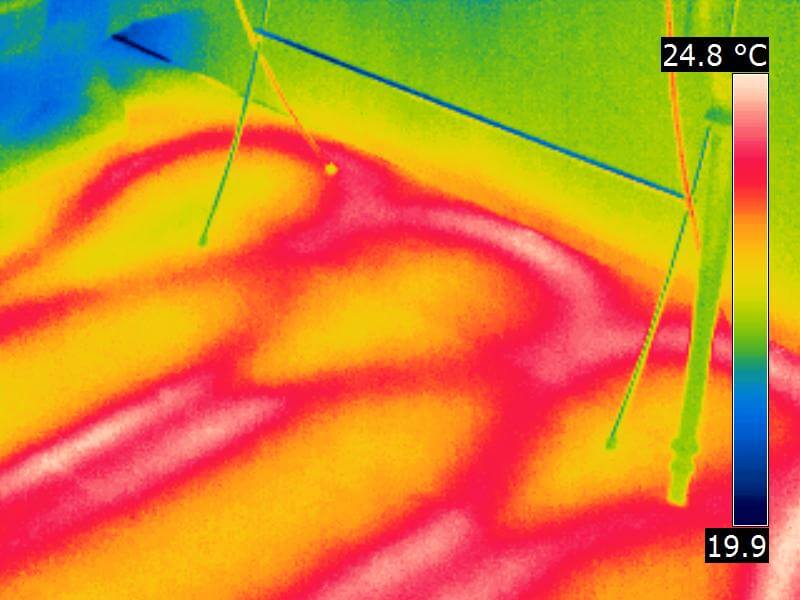 Areas of particular interest in the Davis' home:
Cold air infiltration at damaged louvers in extract
fans;
Lack of insulation in window recesses;
Cold bridging through areas of exposed stonework;
Missing draught proofing at external doors;
Warm air migrating to the apex of the roof.
Results:
Over 100 thermograms taken of both interior and exterior of the property, identifying thermal defects;
Identified low cost improvements to make the house warmer;
Fully analysed report of the finding, including an assessment of the adequacy of the space heating installation;
Potential energy savings of 7kw/hr identified. Average simple payback: 1.5 years
"The survey is really excellent. You have identified the issues, put numbers to them and explained them in an easily understandable way. This I believe will really help us take a balanced decision on how to limit heat loss from the building, and how best to put heat in to make it warm and energy efficient. You have done a great job and I won't hesitate to recommend you."